Library Programs for Families & Children
STORY TIME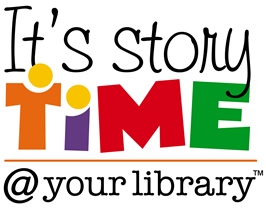 Join us for Storytime!
For children preschool through kindergarten. Come and enjoy picture books and stories along with finger-games, songs and crafts.                                                  
Tuesday Morning Session 
Kilbourn Public Library - 10:00 a.m.     
Wednesday Morning Session
Frank Fischer Senior Center, Lake Delton - 10:00 a.m.
THURSDAY MORNINGS
Kilbourn Public Library - BABYTIME - 11:15 a.m.
Here at the Kilbourn Public Library we are committed to creating a fun learning environment for children of all ages.  We have thousands of books for every reading level, from board books for toddlers to novels for young adults.  Our collection also includes audio books, music CDs, and videos.  No matter what your interest or reading level, we're bound to have something for you! Our goal is to build the foundation for a lifetime of reading and learning, and we look forward to playing a part in the education of our community's young people.